Rhinoplasty refers to the highly specialized surgical alteration of the nose. Also referred to as a nose job, this operation delivers both functional and cosmetic improvements. Dallas, TX board-certified plastic surgeon Dr. Phillip Dauwe is an experienced cosmetic nose and facial surgeon who has trained with some of the best rhinoplasty surgeons all around the world. Dr. Dauwe takes a conservative approach to allow for soft, natural-looking results. Although rhinoplasty consists of delicate changes, results tend to be very dramatic. Cosmetic nose surgery at Phillip Dauwe, M.D. Plastic Surgery can make a nose smaller, reduce a dorsal hump, correct a deviated septum, or improve nasal breathing. The objective is two-fold: to create a more aesthetically appealing nose and help you breathe better. Call our Dallas, TX office to schedule an appointment for a private consultation today.
Rhinoplasty Reviews
"There are not words to describe how wonderful I feel after having surgery performed by Dr Dauwe. I came to him with a twice broken nose of 15 years unable to breathe out of one nostril. He produced the most extraordinary results on my nose. I now have a nose which is as straight as an arrow, and most importantly I am able to breathe again. I highly recommend Dr Dauwe to anyone in search of rhinoplasty not only for his amazing skills but for his kind heart and friendly personality. I am so thankful to him and his sweet staff."
- K.F. /
Google /
Jan 20, 2018
"I had an exceptional experience with Dr. Phillip Dauwe - DR. Phillip Dauwe is truly amazing! I had the privilege and honor of receiving my Rhinoplasty by him. I cannot say enough great things about him. Dr. Dauwe is very professional, caring, took his time explaining and answering anything I had questions about during my first consultation. Not once did I ever feel uncomfortable. He is kind, knowledgeable and compassionate. At my first consult I had..."
- L. /
RealSelf /
Dec 07, 2016
"He's the Real Deal! - I've never had any major work done, but after 15 years of attempting to breathe out of a twice broken nose, I knew it was time to get it corrected. I was referred to Dr Dauwe's practice through friends that have had other plastic surgery procedures performed. I had no idea that I would meet such an honest, caring, friendly doctor. It was comforting to know that he actually cared about my well..."
- K. /
RealSelf /
Jan 04, 2018
"37 Year Old Mother of Three Boys. - Just had my breast reduction and tummy tuck on Thursday 28. I was so nervous but everyone was so nice. I was really nervous how my breast would turn out. My tummy tuck has been the worst part of my sugery. It hurts pretty bad. But I'm also a whimpnto pain.Dr. Dauwe is super professional and his work is amazing!!!Now I am wanting a nose job!Sorry if this doesnt make sense I'm on my pain..."
- T. /
RealSelf /
Jun 30, 2018
"Best plastic surgeon hands down! - This is my second procedure with Dr. Dauwe. The man truly has a gift! I had my rhinoplasty with septoplasty done and got more lipo as well. I was so nervous and he's got such a good bed side manner. I can't wait to see how my nose comes along. After years of hating my nose I decided to get it done. He did such a great job on my mommy makeover I decided to go ahead and let him fix my nose, 100%..."
- T. /
RealSelf /
Oct 02, 2018
Previous
Next
Rhinoplasty Ideal Candidates
Adults and teenagers over 16 years of age are candidates for cosmetic nose surgery. If you find yourself frustrated with the appearance of your nose and have distinct issues you hope to improve, this procedure may be the right course of action. It's very important that expectations are understood, as your nose and facial profile will be altered. Furthermore for adolescents considering this surgery, facial growth and maturity should be complete, which occurs around 16 years of age.
Rhinoplasty Surgical Technique
Nose surgery is performed while the patient is under sedation such as general anesthesia and is in most cases an outpatient procedure. This treatment offers different surgical methods depending on what is being addressed. Dr. Dauwe performs rhinoplasty using either an open approach, which means he makes a small incision on the skin between your nostrils. The rest of the work is performed on the inside of your nose with no further visible scars. The objectives are highly customized, but typically this procedure is performed to reduce a hump, straighten the nose, refine the tip, and improve the width of your nose.
What to Expect with a Rhinoplasty Procedure
Upon completion of your cosmetic nose surgery, you will rest comfortably in the recovery space and then our nurses will release you to recover at home. You will most likely have a splint on the inside and outside of your nose, which Dr. Dauwe will remove at 1 - 2 weeks. The nose and the surrounding area will be bruised, and sore for a few weeks, and there is some bruising beneath the eyes in addition to the nose.The worst swelling will be gone after a few weeks, however, your nose will likely remain swollen to a mild degree for 9 months and even up to 1 year. Consistently using cold compresses and keeping your head elevated can assist with these effects. Your post-op check-up with Dr. Dauwe will be scheduled within 72 hours after surgery to assess your healing progress. It takes around 2 – 4 weeks for optimal healing, but this can vary. Within this timeframe, strenuous exercise should be avoided.
Frequently Asked Questions about a Rhinoplasty
How much does rhinoplasty cost?
The cost of rhinoplasty varies based on the complexity of your procedure. Before estimating costs, Dr. Dauwe will listen to your concerns and goals to develop your custom treatment plan. When this is done, he can discuss costs for the facility, anesthesia, and more. To help make your surgery easy to afford, Phillip Dauwe, M.D. Plastic Surgery accepts several payment methods and our office can help you find low-interest financing.
Will my insurance cover functional nose surgery?
Functional rhinoplasty that is medically necessary to improve your breathing may be covered, but rhinoplasty for cosmetic reasons is not paid by insurance. Dr. Dauwe's team will help you explore whether your insurance company will pay for part or all of your surgery.
Are there nonsurgical options to change my nose?
If you want to smooth lumps and bumps on your nose, a filler (like Restylane or Juvéderm) might be an option. A filler can temporarily improve minor imperfections, which might help you decide to get a rhinoplasty. Nose surgery is better for larger changes, long-lasting results, and to adjust the internal structure for better function. At your consultation, Dr. Dauwe can tell you more about nonsurgical nose reshaping.
What about ethnic rhinoplasty?
Ethnic rhinoplasty is about improving the nose while still keeping your cultural identity. This is often a concern if you are African-American, Asian, or Middle Eastern. In your consultation with Dr. Dauwe, you can talk about what you want to keep and what you want to change. This will allow him to personalize your treatment plan to give you your best results while maintaining your cultural identity.
Can I combine nose surgery with other facial surgeries?
Some patients combine rhinoplasty with another procedure like chin augmentation. Once Dr. Dauwe assesses your goals, he can help you choose which procedures will be in your custom plan. Often times making a change to your nose alone will make significant improvement in the balance of your face. Dr. Dauwe will help you make your decision during the consultation.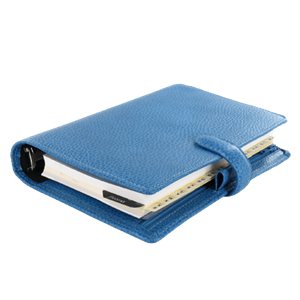 Plan Your Procedure
Recovery Time

3 – 6 Weeks

Average Procedure Time

3 – 4 Hours

Post-op Follow-up

Week 2 & 6, Month 3, 6, & 12

Procedure Recovery Location

Outpatient
Contact Us
If you're dissatisfied with the size and shape of your nose or if you struggle with breathing through your nose, rhinoplasty may help. Rhinoplasty is one of Dr. Dauwe's most popular cosmetic procedure, and his patients are beyond thrilled with their results. Even minor adjustments can lead to an impressive difference. Please take the opportunity to look through before and after photos on this website, or call to schedule an appointment.
Related Procedures