Every time you look at your face in a mirror, are you unhappy with fine lines or wrinkles developing on your forehead and in the delicate skin near your eyes? Frequently called dynamic wrinkles, these skin concerns occur due to repeated facial expressions, like squinting, frowning, and smiling. As people become older, these lines and wrinkles eventually become more pronounced and can make them appear fatigued. With the use of DAXXIFY® injectable, we can often temporarily stop the formation of moderate to severe Crow's feet, frown lines, and horizontal forehead creases. A longer-lasting alternative to its popular cousin BOTOX®, DAXXIFY works to temporarily disengage the facial muscles that create those expressions, letting the overlying skin rebound over time. At Phillip Dauwe, M.D. Plastic Surgery, Dr. Phillip Dauwe is proud to perform DAXXIFY as a nonsurgical cosmetic solution to help patients attain a younger-looking, refreshed appearance. We invite you to call our facility in Dallas, TX to find out more about the advantages of DAXXIFY.
What Are the Benefits of DAXXIFY?
Furrows and wrinkles on your forehead and between your eyes may cause you to appear older than you are. DAXXIFY Injections are beneficial to help soften the appearance of these concerns by temporarily preventing the ability to alter facial movements. A DAXXIFY treatment at Phillip Dauwe, M.D. Plastic Surgery offers a range of valuable benefits for Dallas, TX individuals, including:
Treating forehead wrinkles, Crow's feet, and frown lines
Creating a newly refreshed look
Simple, surgery-free option
Temporarily preventing potential lines
Enhance skin texture for a smoother feel
Reviews
"Dr. Dauwe and his staff are like a dream team! I legit leave wanting to be friends with his staff they are all so adorable. Seriously though, any type of surgery is so scary and they make the experience so comfortable. I felt like he listened to what I wanted and was honest with what was going to be realistic with my body type. I was referred by Dr.Dauwe by a few of my clients and am so thankful I chose him to do my procedure. If you're in the Dallas area I wouldn't recommend anyone else. Truly grateful to have had such an amazing experience! Thank you Dr. Dauwe for everything!"
- T.C. /
Google /
Apr 30, 2019
"I came to Dr. Dauwe for a breast lift and the experience has been amazing. I'm only 3 weeks post op but Dr. Dauwe did a great job with my lift and making everything look proportional and the down time was very minimal! He is very thorough in his work and it shows! I'll be going back around 6 months for implants to be put in and I already know he's going to do a great job. Not to mention his practice manager, Julie Garcia is such a delight to work with! She's extremely personable and is so extremely helpful with all my questions I have (trust me it's a lot). The staff is so friendly and kind I cannot imagine going anywhere else!"
- M.M. /
Google /
Aug 29, 2023
"Dr Dauwe is amazing. He spends however much time you need for consult and does not make you feel rushed! He did amazing job on my surgery and his office staff is literally the best!!! They respond back quickly and are so nice from the front staff to the back! Definitely recommend!!!"
- A.E. /
Google /
Aug 25, 2023
"I am now a little over 2 months post op after Dr. Dauwe performed a tummy tuck, breast lift and implant exchange for much smaller implants. I cannot say enough about how incredible my whole experience has been. Dr. Dauwe truly listened to what I was trying to achieve and my results are even better than I could have anticipated. He has given me so much more self confidence especially at 56 years old. He is such an amazing surgeon! He has an amazing staff too. Even the surgical center was the best I have encountered. I highly recommend Dr. Dauwe!!!"
- K.K. /
Google /
Aug 22, 2023
"Kylie does an incredible job and makes you feel so relaxed while she is doing her facials derma planing and so much more. She is informative and tells you about the results. She's also honest when she thinks you need something or if you don't need some thing this I really appreciate. I love going there and getting facials with Kylie You cannot go wrong with her !!"
- C.V. /
Google /
Aug 21, 2023
Previous
Next
At your first treatment consult at Phillip Dauwe, M.D. Plastic Surgery, Dr. Dauwe will provide an aesthetic examination to determine which areas would benefit from treatment. Given that DAXXIFY is a fast, in-office service, your injections can commonly be carried out during the same visit. The solution will be injected into the designated areas of your forehead or face using a fine-gauge needle. DAXXIFY takes around ten minutes to complete, and many patients notice only minor discomfort (like a pinching or pinprick sensation). After your visit, you can leave our Dallas, TX facility and carry on with your daily activities.
Can DAXXIFY help with both dynamic and static wrinkles?
DAXXIFY injections are primarily effective for dynamic wrinkles, which are formed from repeated facial movements like frowning or smiling. These include Crow's feet, forehead lines, and frown lines. While DAXXIFY can significantly reduce the appearance of these wrinkles, its impact on static wrinkles, which are present without facial movement, is limited. For comprehensive treatment of both types, a combination of treatments may be recommended by healthcare professionals.
How quickly can results from DAXXIFY injections be seen?
The onset of results from DAXXIFY injections can vary, but typically, patients start noticing improvements within a few days post-treatment. The full effect of DAXXIFY usually becomes apparent after about two weeks, offering a noticeable reduction in wrinkles and fine lines. It's important to have realistic expectations and discuss the timeline with your healthcare provider.
What makes DAXXIFY different from other wrinkle relaxers?
One of the key distinguishing features of DAXXIFY injections is their longevity. While most neuromodulators, like BOTOX, typically last for about 3 – 4 months, DAXXIFY can maintain its effects for up to six months. This longer duration is a game-changer for many patients, as it means fewer appointments and a more sustained youthful appearance. Its peptide-based formulation is designed to be both effective and safe, offering a new option for those seeking anti-aging treatments.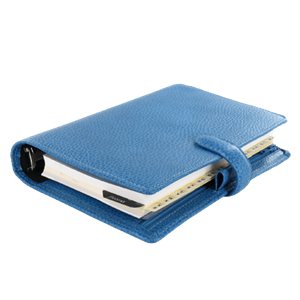 If you have facial lines that are making you look older, DAXXIFY services at Phillip Dauwe, M.D. Plastic Surgery may be an excellent noninvasive skin rejuvenation solution. DAXXIFY treatments can effectively relax dynamic lines and wrinkles to enhance your natural beauty. Contact our facility in Dallas, TX to book a consultation with Dr. Dauwe, and find out more about obtaining a renewed, youthful result!
Related Procedures
Related Posts