In modern times, classic beauty calls for voluminous cheeks that help you appear youthful and healthy. From the top-selling Juvéderm collection of nonsurgical dermal fillers, Voluma is uniquely made to give lift and contour to the mid-face for a natural and more youthful look. At his office in Dallas, TX, plastic surgeon Dr. Phillip Dauwe offers treatments of Voluma to address a sunken mid-face that is hollow and flat due to age, genetics, or weight loss. Giving you improvements that are visible for as long as two years, Voluma by Juvéderm is an injectable wrinkle filler, which uses hyaluronic acid to help your face feel softer and look smoother. Make an appointment to find out more about how Juvéderm Voluma nonsurgical treatments at Phillip Dauwe, M.D. Plastic Surgery may boost your overall appearance by providing lift and fullness.
Ideal Candidates for Voluma
Voluma is an HA (hyaluronic acid) injectable filler that can help add lift and contour to your mid-face. Many people see decreased fullness of the apples of their cheeks when they age or after they have dropped a significant amount of weight. Other people have naturally hollow cheeks and are seeking treatment with Voluma to enhance their mid-face. Female patients who are nursing or pregnant are not eligible for Voluma injections. Voluma by Juvéderm is approved by the FDA (Food and Drug Administration) for patients 21 and older. You will complete a consultation to decide if Voluma is an effective filler for you. After considering your needs and cosmetic goals, as well as medical history, a personalized injectable treatment plan will be developed.
Reviews
"Dr. Dauwe and his staff are like a dream team! I legit leave wanting to be friends with his staff they are all so adorable. Seriously though, any type of surgery is so scary and they make the experience so comfortable. I felt like he listened to what I wanted and was honest with what was going to be realistic with my body type. I was referred by Dr.Dauwe by a few of my clients and am so thankful I chose him to do my procedure. If you're in the Dallas area I wouldn't recommend anyone else. Truly grateful to have had such an amazing experience! Thank you Dr. Dauwe for everything!"
- T.C. /
Google /
Apr 30, 2019
"The BEST people work here! I initially was planning to see Dr. Dauwe for buccal removal but when he spoke with me he suggested filler instead. I can't say enough times how thankful I am for that honest opinion, he could've taken my money (let's be honest most would) but instead I got jawline, cheek and under eye filler with Tess and she did absolutely incredible! Everyone in the office is so kind and I'm so happy Dr. Dauwe pointed me in the right direction rather than going through with a procedure that he didn't think would align with the results I wanted. I'm beyond grateful I chose to come to this office and love my results. Every single person is so warm and welcoming and they're doing business the right way. I could not recommend Dr. Dauwe and the entire staff enough."
- S.A. /
Google /
Sep 02, 2022
"My skin was so bad I sometimes did not want to leave my house. I had fine lines, wrinkles, dark spots and no glow. I was ready to give up and felt there was nothing I could do UNTIL I met with Kylie! She recommended a Halo treatment stating it would really help. Although I was hesitant as to the results, I went ahead with the procedure. After just two weeks the change in my skin is absolutely amazing.. My fine lines and wrinkles are so much better and my dark spots have basically disappeared. Not only do I have a glow to my skin but now I am happy to get out and about. Kylie is so knowledgeable, kind and patient. She can answer any questions you may have whether it be a procedure or any type of skin care. When meeting with her you can truly tell that this is her passion. The skin regime she recommended to me is perfect. My skin will continue to improve over the next several months and I can't tell you how pleased I am and thankful for Kylie. I 100% recommend Kylie."
- S.P. /
Google /
Aug 19, 2022
"Dr Dauwe from start to finish made me feel so confident throughout the whole process. He really listens and hears what your concerns are. He was humble and kind. It's tough figuring out who to really trust and I trust his work wholeheartedly. His staff couldn't be more caring and help answer any questions big or small. So thankful for him and his team!!"
- A.W. /
Google /
Aug 18, 2022
"Hard to really put into words the impact my surgery has had on my life, but I will say that Dr. Dauwe and his whole staff has made this experience what I would call life changing. Dr. Dauwe has a calm, humble, demeanor, and I had been following him on IG based on a friend who mentioned he did her breast aug a few years back. When I met with his team in January they were already booked out almost 6 months for a mommy makeover. That's a good thing! You want to find someone who is booked. Not only did I love his conservative nature and perspective in what I was looking to have done, but he spent way more time with me answering my questions than what you typically find in the healthcare space. I've been in healthcare working with physicians for almost 20 years, so it is saying something when a physician has no problem answering all the myriad questions you have when you are going to have a big procedure done. They also made what could be an awkward feeling, feel very normal. He has great eye contact, and his office manager Julie is great at her job and been in the industry a long time. But I have to say, what comforted and confirmed for me the most was his office staff and their friendliness, willingness to help, and their knowledge about my procedure and the process. Sara in particular is a gem of a human. I thought for my pre-op she was just being nice answering all my questions and giving me suggestions, and then when I saw her for my post op I realized: MAN! She's not just a front desk person, she's like THE pre and post op professional! I had called on day 3 after my surgery and she was amazing to work with on my meds. She was so patient both before and after my surgery – and it makes you feel like you are their only patient, though it looks to be a busy practice, you don't feel that way. It's not a mill, this is not the kind of place that doesn't care for you and want to answer all your questions. They are truly genuine, I really felt that from Sara, Julie, Bre, and Dr. Dauwe. I haven't seen Tess but I'm sure I will at some point, I've heard great things. This is a rock star team and if you're on the fence or haven't scheduled a consult and really walked out feeling very confident in the team – come and get one here – he will tell you his professional opinion. I have another colleague who came here before me and had a consult and he honestly told her to wait until a certain time – so he's not doing this for volume – he really wants to do the right thing for you. But truly Sara is awesome and I can't say enough good things about her – you are in good hands with this practice. Thank you, Dr. Dauwe and team."
- H.S. /
Google /
Aug 11, 2022
Previous
Next
Voluma Procedure Technique
After your consultation with Dr. Dauwe, your procedure may be planned for your next appointment or completed that day, based on schedule availability. In a private room, you will sit and relax as your cheek is cleaned to prepare for the Voluma injections. The injector may also use a local anesthetic to help make the procedure more comfortable if requested. For accuracy, your injector will mark the areas to be treated before administering the injections with a fine-gauge needle. When the filler is injected, you may notice mild redness and swelling, but this usually subsides on its own over a few days.
What to Expect with Voluma
For many patients, the benefits of Voluma treatments can be seen right away and may last about two years. It's rare to develop lasting or severe reactions from Voluma injections, although if you do have questions, concerns, or a reaction, please contact Phillip Dauwe, M.D. Plastic Surgery for more information. Common side effects are light swelling, redness, or irritation of the treated area and are generally minor. During your consultation, ask Dr. Dauwe about how soon to plan your next appointment to either build up or prolong the effects of Juvéderm Voluma.
Voluma Frequently Asked Questions
How much does Voluma cost?
Your cost for a Voluma treatment will vary based on the amount of product that is required to meet your goals. Since Voluma can last as long as two years, you can look forward to long lasting results. Before your first treatment, Dr. Dauwe will evaluate your mid-face and understand your desires before making your personal treatment plan. Then, he will estimate how much Voluma will be used for your session to determine your costs.
What is hyaluronic acid?
HA (hyaluronic acid) is a substance found naturally in your skin and joints. One of its functions is to retain moisture and build volume in the skin and joints. Voluma, like other fillers in the Juvéderm family, is made with a synthetic hyaluronic acid. When the hyaluronic acid-based Voluma formula is injected, it restores fullness to your mid-face. The HA also improves your skin's ability to retain moisture so your complexion is healthier and softer.
How long do the results from Voluma last?
Ideally, Voluma results can last for as long as two years. Right away, you should be able to see improvements from your treatment, which should continue to get better in the following month. You might want multiple Voluma injections, particularly if you are wanting to significantly increase the volume in your mid-face. In your initial consultation, Dr. Dauwe will create your personal Voluma plan and recommend when to schedule your next appointment to maintain your results.
Is there any downtime needed after a Voluma treatment?
After a Voluma injection, you may resume your normal day. However, it's recommended that exercise and other strenuous activities be skipped for at least one day. Dr. Dauwe will talk about what you can do at home to make sure your results look great and last a long time. You might place a cold compress over the treatment area to minimize bruising and swelling. Dr. Dauwe might also recommend propping your head up with a few pillows while you sleep. You shouldn't touch your face to avoid pushing the filler into others areas.
What are the possible side effects of Voluma?
Many patients have mild swelling and bruising in and around the treatment area for up to one week. Other possible side effects are firmness, tenderness, lumps, bumps, discomfort, redness, and itching. If any of these happen, treatment side effects are typically mild and short-term. For any questions, reactions that last longer than one week, contact Phillip Dauwe, M.D. Plastic Surgery.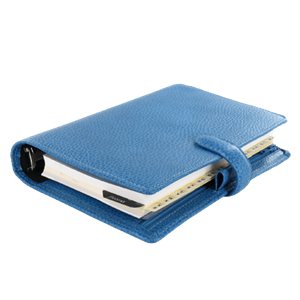 Plan Your Procedure
Average Cost

From

$850

Average Procedure Time

30 Minutes

Post-op Follow-up

Week 2

Procedure Recovery Location

Outpatient
Contact Us
Youthful Contour and Lift
If you need more shape in your cheeks or lift in the middle of your face, find out more information about Voluma by Juvéderm at Phillip Dauwe, M.D. Plastic Surgery in Dallas, TX. Schedule an appointment to meet with plastic surgeon Dr. Dauwe for an evaluation of your skin and a customized plan that may include Voluma, other Juvéderm dermal fillers, or advanced skin procedures to help you attain a radiant complexion and youthful appearance.
Related Procedures
Related Posts